5. Nike Air Tech Challenge IV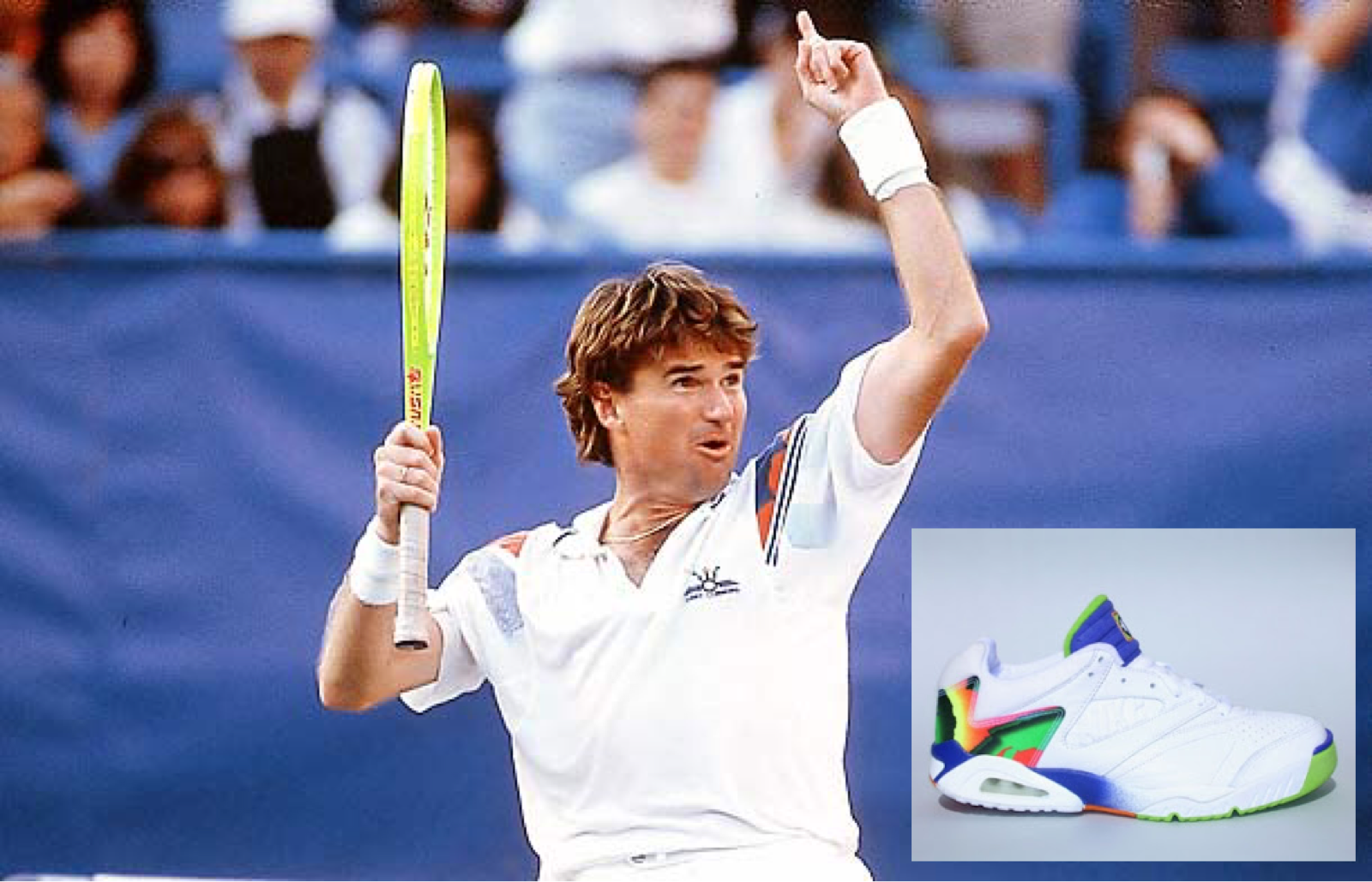 Designed for Andre Agassi, but more notably sported by Jimmy Connors during his unforgettable 1991 run to the semifinals. The young and temperamental Agassi was bounced in the first round by Aaron Krickstein, while the 39 year old Connors stayed alive much longer. With a large purple tongue, neon green soles, and a rainbow splash of bright colors on the heel; they were perfect for tennis—or roaming the halls of Bayside High. The classic early 90's kicks were complimented by Jimmy's neon yellow Estusa and accompanied by a flurry of fist pumping, air humping, and finger pointing.
4. Adidas "BELIEVE" Barricade V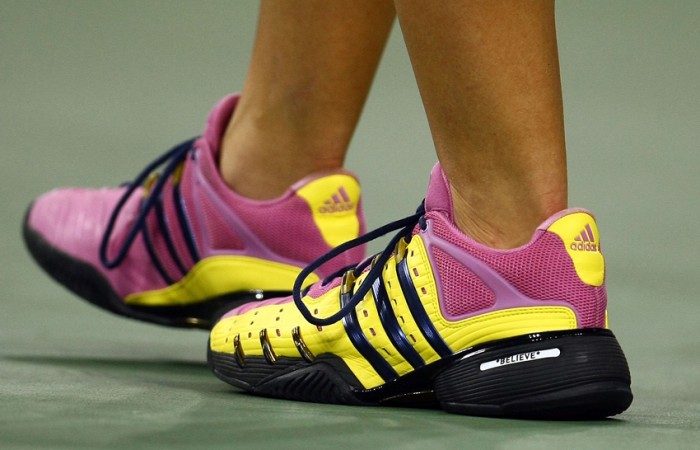 Melanie Oudin's surprise run to the 2009 Quarterfinals catapulted her to instant fame. Fans around the world were captivated by her gritty play, bubbly demeanor, and custom pink and yellow sneakers. Ahead of the U.S Open, Oudin designed these kicks herself. Charmingly, she added the word "BELIEVE" on the heel. "Believing" helped her upset four Russians in succession, but all the belief—and crowd support—in the world wasn't enough to get past Caroline Wozniacki in the quarters.
3. Nike Air Oscillates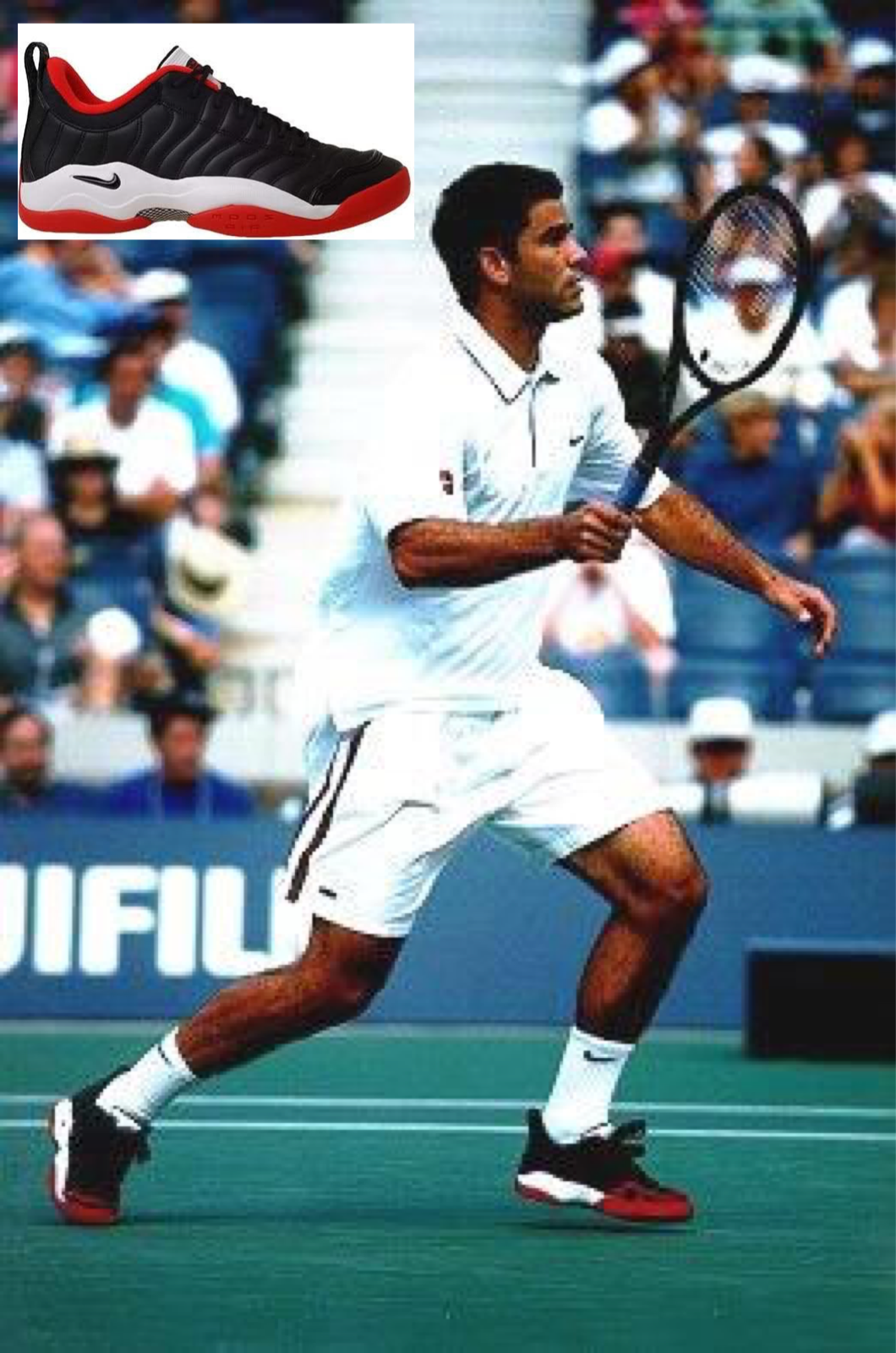 At the '97 Open, Pete Sampras finally rocked something other than traditional white tennis sneakers. Nike took his omnipresent Air Oscillates and dressed them up in black and red; a color way reminiscent of the Air Jordans. The sneakers even seemed to add an uncharacteristic edge to Pete's personality—at one point busting out a full lawnmower fist pump. The added edge didn't help too much, as he was upset by Petr Korda in the fourth round. We would later find out that Korda's performance was aided by PEDs. In hindsight, we should've known—considering the vertical he got on his patented post-match scissor kick.
2. NikeCourt Air Zoom Vapor AJ3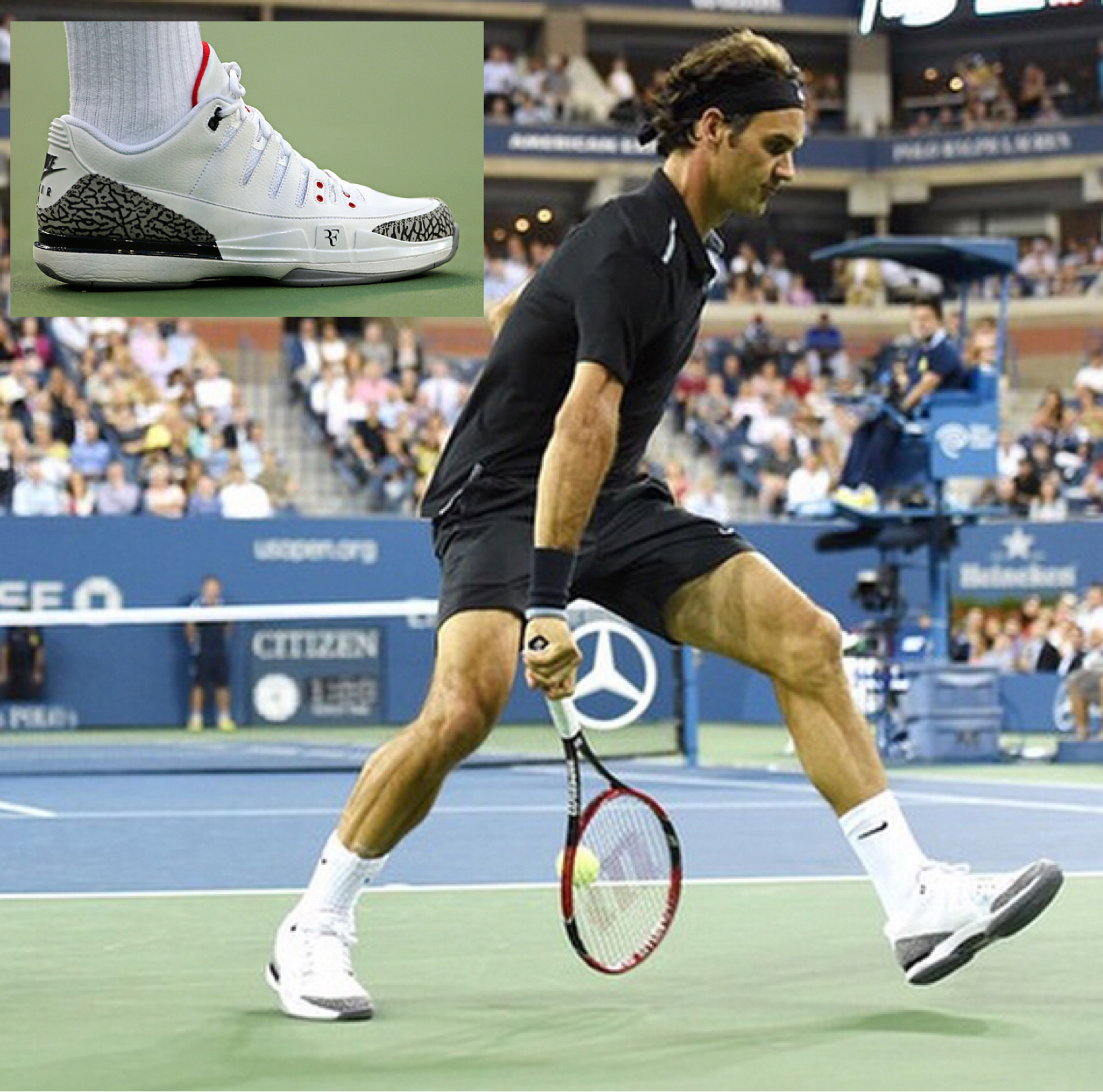 Showcasing a collaboration between three icons—Roger Federer, Michael Jordan, and Tinker Hatfield—Nike released this shoe in 2014 to great fanfare. Legendary shoe designer, Hatfield, took Federer's Vapor and added stylistic elements from the revolutionary Air Jordan 3. The limited quantities sold out quick, but more importantly the shoe's debut put "His Airness" himself in the seats of Arthur Ashe for the first time.
1. Nike Air Challenge LWP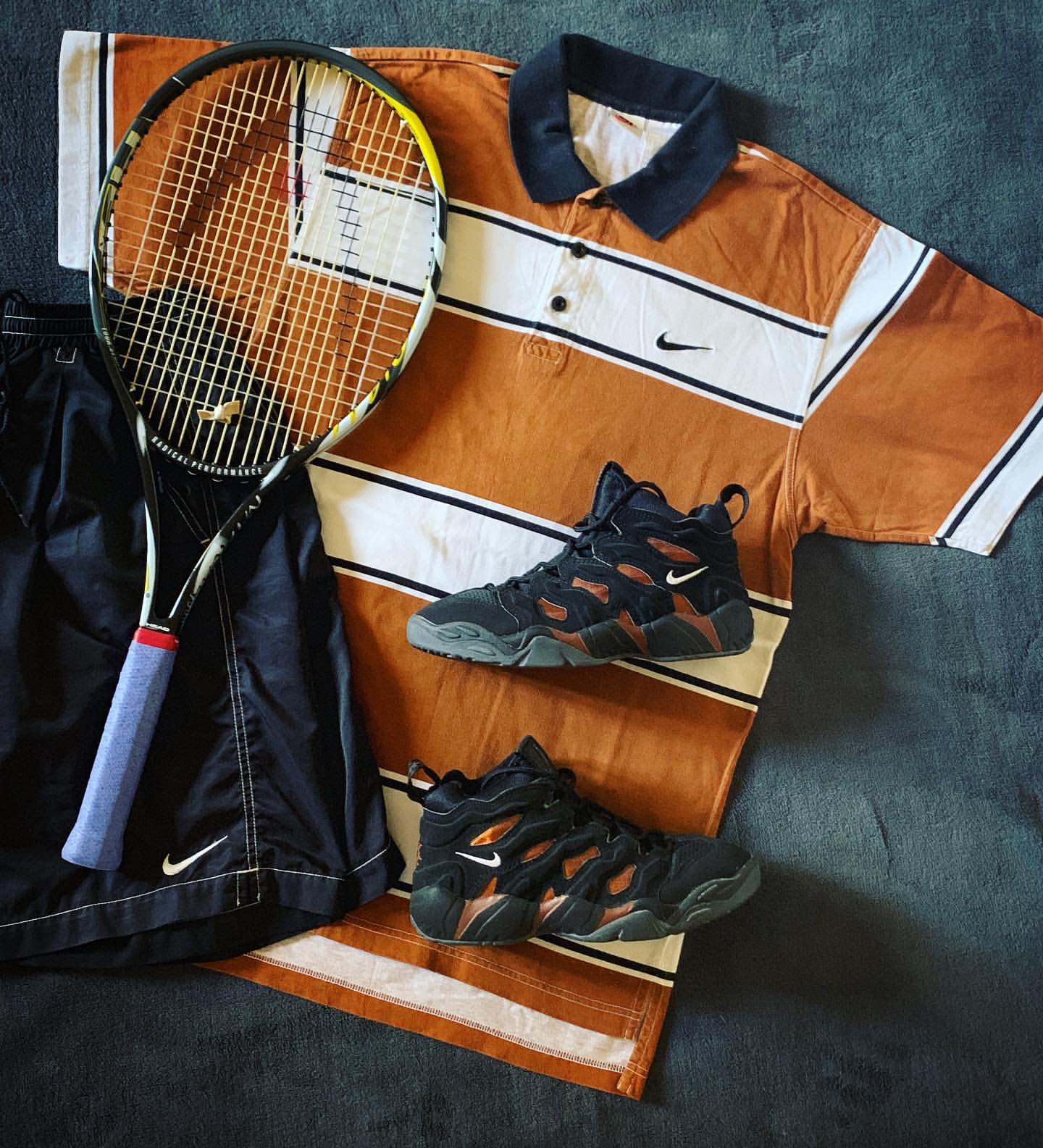 Adorned with breathable copper-colored mesh and a stretch neoprene tongue, this shoe was comfortable and sleek. They were worn by Andre Agassi on his run to the finals in 1995. Donning baggy black and brown apparel, Agassi was tennis' embodiment of Kurt Cobain and the entire grunge scene. Bested by the "King of Prep," Sampras, in their finals showdown, it would take Agassi years to recover from the loss. In a descent parallel to the decline of the grunge, Agassi would fade away—dropping to No. 141 in the world—with earth tones in tennis sneakers fading away with him.
Are there any other sneakers that you think belong on this list? If so, leave your thoughts in the comments section below!