Get to Know Your Players On a Personal Level
In the film, Bollettieri states that a coach must have intimate knowledge of a player's personality and background to make the biggest impact on their tennis game. The strength of the bond Nick formed with his players is undeniable; the phrase, "father figure," is used numerous times by many different players. Academy coach, Fritz Nau claimed the bond between Bollettieri and Agassi, "was the strongest coach-student bond [he's] ever seen."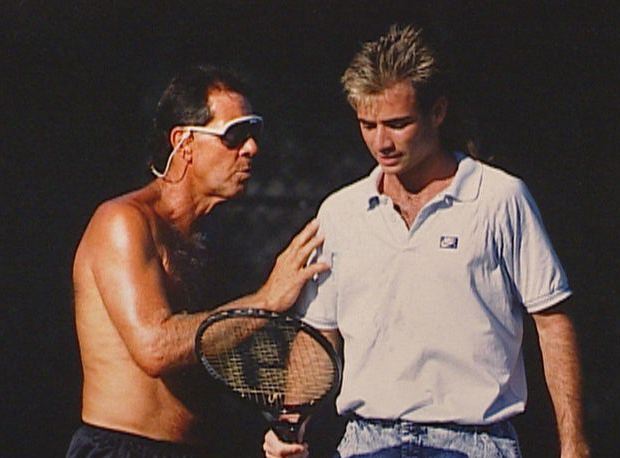 Bollettieri expedited this bonding process by extracting his pupils from their homes and having them board at his Academy—a concept that was highly unusual at the time. In some cases, Nick's students would live with him in his own home.
By elevating himself into the role of guardian, Nick assumed an enormous responsibility—and as the documentary points out, it was a responsibility that he occasionally took for granted.
What steps do you take to bond with your players and their families? Do you show interest in their lives outside of tennis? Are you reinforcing their work ethic in the classroom? Do you consider yourself a transactional coach or a transformational one?
Honor Your Most Important Responsibility
It's evident that both Kathleen Horvath and Jim Courier still carry the scars from Nick's betrayal. As for Agassi, he refused to take part in the documentary entirely. As coaches, we must remember that we have tremendous influence on the development of our students as tennis players—but more importantly, as young people.
If we expect our students to do their homework, we must do ours too. It's important to not only study the latest "modern forehand" clips on YouTube, but to also stay current on the newest research in the fields of psychology and development.
Take a look at the chart below from Angela Duckworth's, "Grit":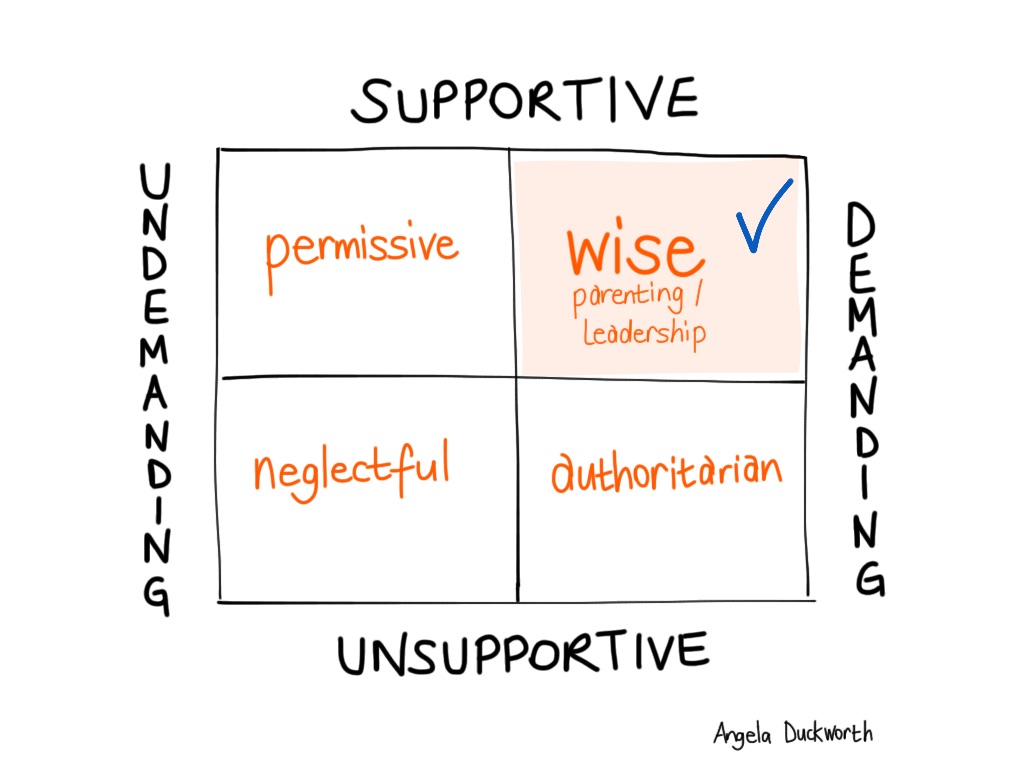 The chart categorizes parents/leaders by quantifying how supportive and demanding they are. Through scientific study and research, Duckworth found that leaders who were BOTH demanding and supportive had the most success in helping their students reach their full potential.
There's absolutely no question that Bollettieri was demanding, but the documentary shows us he wasn't the most supportive: from his decision to kick Horvath out of the Academy because she wasn't winning, to disrespecting Courier by sitting in Agassi's player box at the '89 French Open, to unceremoniously dropping Agassi in '93 by way of letter.
Duckworth would most likely peg Bollettieri as an authoritarian. She claims authoritarian and permissive leaders are equally ineffective—for different reasons, of course—at developing gritty pupils.
Our students' deserve better—and we can provide them with life-changing mentorship—if we do our due diligence.
When referencing his wise parents, Hall of Fame quarterback, Steve Young said it best: "There was an underlying selflessness to the tough love. I think that's vital. If any of the tough love is about the parent just trying to control you, well, kids smell it out. In every way possible, I knew my parents were saying, 'We're looking to see your success. We've left ourselves behind.' "
Make Players Earn Their Opportunities
Bollettieri's system was successful because every opportunity had to be earned. Even though many players were on scholarship, they earned it by achieving elite national rankings. They maintained those scholarships by completing menial chores, like cleaning the dormitory bathrooms.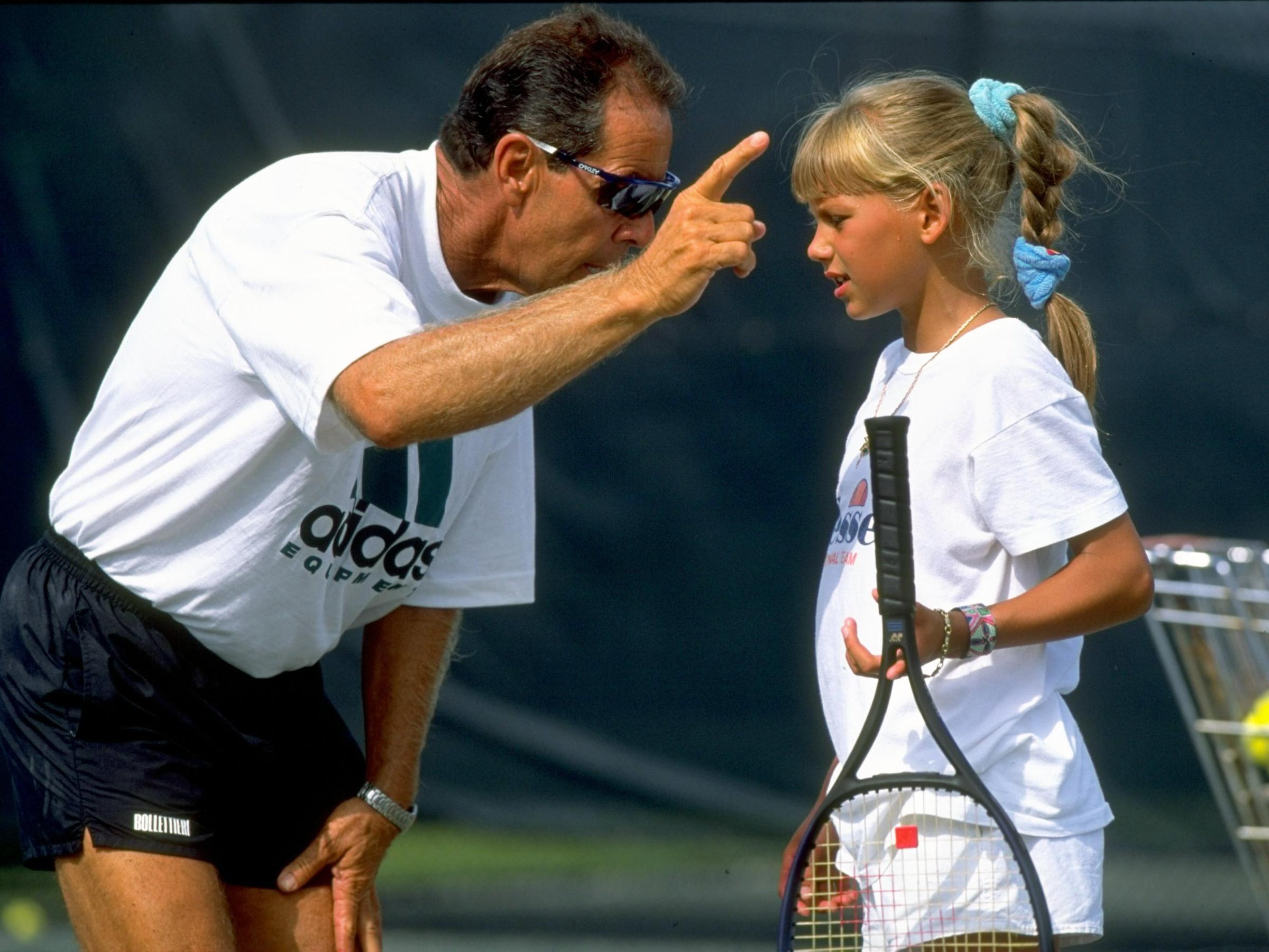 The daily carrot, was to play on stadium court with Nick. Every day, players were competing and fighting for a chance to be on that court—the documentary portrayed it as a real "dog fight." These daily battles were a microcosm of the atmosphere Bollettieri created. This atmosphere was essential to the Academy's success.
Do you have a system in place at your Academy that creates accountability? Do your players have to earn the right to move up groups, play a weekend tournament, or take a private lesson? If so, let us know in the comments section about different methods you might have for creating accountability.
Teach Agassi's Strokes and Courier's Attitude
Some of my personal favorite clips from, "Love Means Zero," are of the scrawny, mullet-headed Andre Agassi tearing the cover off of the ball. Slight of build as a teen, Agassi generated effortless power by using the larger muscle groups of his legs, trunk, and shoulders. He used efficient grips and his swings were economical and circular.
Consider Agassi's career: a contemporary of both Connors and Federer, 15 slam finals spanning a 15 year period, one of eight players in history to complete the career Grand Slam. Now, ask yourself, "What role do you think his ball striking played in his longevity?" You certainly wouldn't attribute his lengthy career to his stretching routine…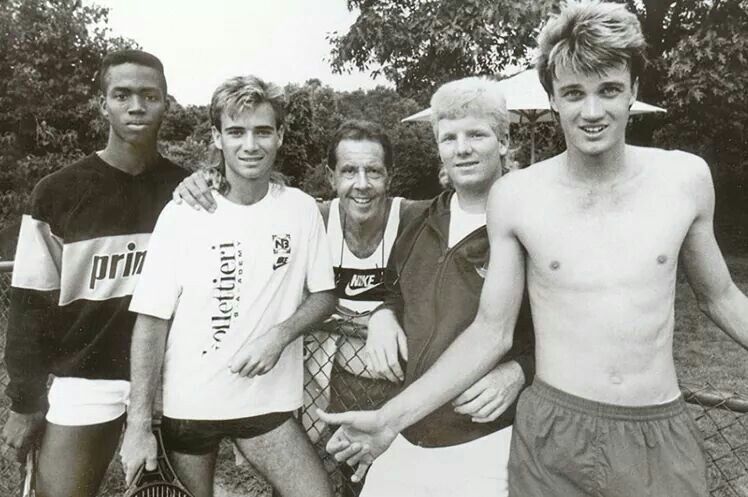 ​​Compared to Agassi, Jim Courier was treated like a second class citizen—both by Bollettieri and the press. At their meeting in the third round of the 1989 French Open, Bollettieri famously chose to sit in Agassi's box. Although hurt and confused by his mentor's decision, Courier defeated Agassi in convincing fashion. At only 19 years old, during his post match interview, Courier displayed class and maturity by saying, "You just have to accept it and move on."
When reflecting upon this pivotal match, Nick's right hand man, Julio Moros said, "It gave Jimmy more ammunition to get better." Many junior players when facing a challenge like this, would've: folded like a cheap suit, felt bad for themselves, had a pity party, or played the victim. As coaches, it's important we teach our players to respond to adversity like Courier—keep your head up and use failure as fuel for the burning fire in the belly.
"Love Means Zero" brilliantly illustrates the contrast between the mercurial Agassi and the workman-like Courier. When they met again in the 1991 French Open Final, Agassi didn't practice at all during the two days prior. In interview footage akin to the now infamous Allen Iverson rant, he scoffed at the idea of practice. Even though Agassi took a two sets to one lead, Courier ultimately bested Agassi in five sets, becoming the first alumnus from the Bollettieri Academy to win a Grand Slam.Andat least for the moment, Courier had accomplished his goal of proving Bollettieri wrong.
Know Your Strengths and Weaknesses
Nick Bollettieri is not a man who lacks confidence, but he does willingly admit to not being the most astute technician. In a sport where a former professional sparring partner garners more respect than a technician, we could all benefit from being more honest about our strengths and weaknesses.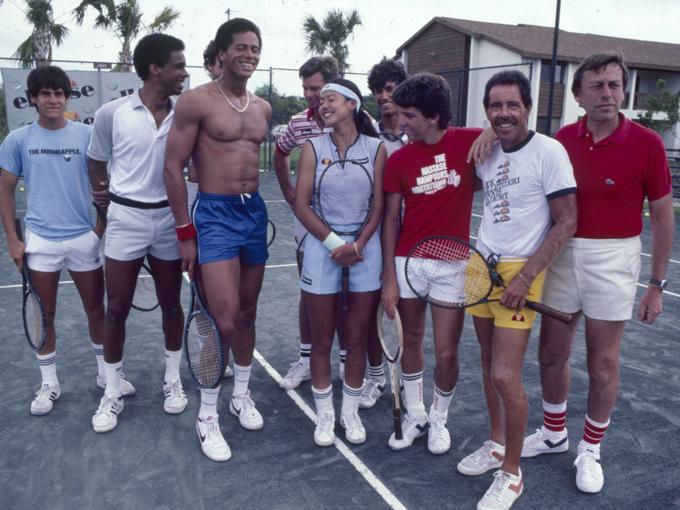 Start with being open and honest about your playing background. All past rankings and tournament results are now just a click away on Google anyways. Plus, as Boris Becker bluntly put it, "[The most recognizable coach in our sport] never won a tennis match."
Admitting your faults as a coach helps express vulnerability, which creates a stronger bond with your players. Vulnerability is a foundational concept in Daniel Coyle's book about the secrets of highly successful groups, called The Culture Code. About vulnerability, Harvard professor, Dr. Jeff Polzer says this: "It's about sending a really clear signal that you have weaknesses, that you could use help. And if that behavior becomes a model for others, then you can set the insecurities aside and get to work, start to trust each other and help each other. If you never have that vulnerable moment, on the other hand, then people will try to cover up their weaknesses and every little microtask becomes a place where insecurities manifest themselves."
How have you demonstrated vulnerability to your students? Do you tell stories of your highlights as well as your lowlights?
Bollettieri's Legacy
"Love Means Zero" paints Nick Bollettieri as a polarizing figure—you either love him or you hate him. However, one thing is absolutely certain: the impact he has had on tennis will be never forgotten.
If you have any thoughts, questions, or comments, I would love to hear them! DM us on social media @fmtennisfl or e-mail us at info@fm-tennis.com. Thanks for reading!